Okay, so I have to admit, this was at the beginning of the month, but being I only had this blog up for a week, I thought I would blog about all that has happened this month thus far. And believe me, this was a busy month for us! I'll do a post on a later date about everything!
For her party, I chose to do things out of my norm, and instead of picking a theme and running wild with crafts. I chose to have a Shakespeare quote (that depicts Harp to a Tee) to be my inspiration. With this quote, I envisioned vintage and girly. So I chose to use lots (LOTS) of flowers mixed with old elements. So, first up was her invites. Oh, how I love me some homemade invites. Especially girl theme invites! This was a first for me. In the past for my son's parties they always had to be "manly," so it was a nice change to girly things up! I'm really enjoying having a little girl!
I'm not lying when I say, these invites were the easiest to make! I slacked a little, so needed to whip something up quick to get them in the mail ASAP. I probably designed 50 different invites, and of course I ended up loving on the most simplest design. They probably took me an hour to make sixty invites. Not bad at all!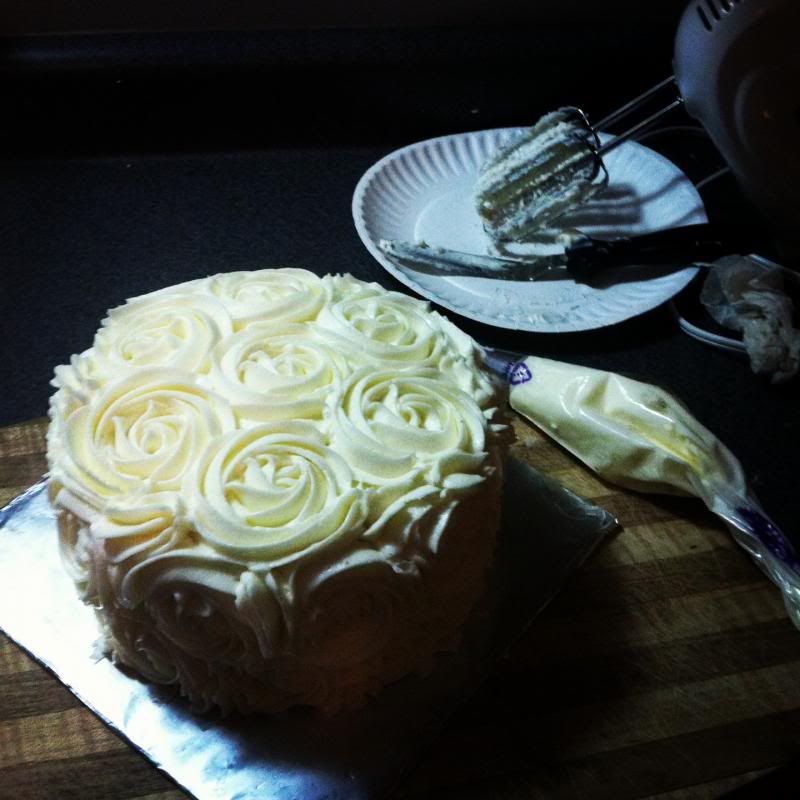 I decided to make Harper's Smash Cake. I have a love hate relationship with decorating cakes. I'm frustrated in the beginning, making batch after batch of butter cream icing just to get it perfect, and trying all different icing techniques. I think for now on I'm going to make myself a rule, that I will spend no more than 10 minutes decorating a cake, being that is about how long it gets eaten!
Next up was the decorations and the actual party! I'll update this post with more photos. At the moment I'm just working with the few photos I have on my computer. I made a ton of decorations two weeks prior to the party. Unfortunately at the moment I do not have all the photos.